June 2021 Our Father in Heaven, Teach us to pray your will in every situation. At times we don't understand the why of things...teach us your heart's desire. Help us to remember to praise you in all things and then pray your word.
May 2021 Teach us to pray- 'Our Father in heaven, hallowed be your name. Your kingdom come, your will be done, on earth as it is in heaven. Give us this day our daily bread, and forgive us our debts, as we also have forgiven our debtors. And lead us not into temptation, but deliver us from evil.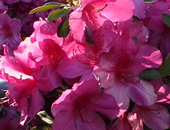 April 2021 Teach us how to pray for ourselves, for others, and for our nation. Teach us to pray for forgiveness. Teach us to pray for healing in our minds and bodies. Remind us. Lord, of your promises.
March 2021 He Holds the Whole World In His Hands...remember that song? How do we pray for the whole world? First we can start with our immediate world-our family, and then expand to neighborhood and go from there. It really isn't hard when you think about how we all have the same needs and concerns wherever we are on this planet. And thank God that he really does have this earth he created in his hands. Remember that his plan was for good...and when he created everything, he said it was good. No matter what is going on around our world, Thank God for his goodness.
February 2021 How do we pray for our nation? Give us wisdom for the days ahead and knowledge to make wise decisions.
Blessed is the nation whose God is the Lord, the people whom he has chosen as his heritage! Psalms 33:12 ESV
We pray our God is the Lord for our nation. How much do we pray? Day and night! Give Him complete reverence and thanks.
January 2021 Oh Lord, Teach us to pray what is on your heart for this year. Help us to be disciplined to pray and listen for your guidance. Help us find the right heart for others in our prayers. We thank you for the answers. Help us to understand. Find time to pray each day.
December 2020 How do we pray for others at Christmas time? How do we help them to understand a savior has been born? We ask God for help in our prayers, then act on faith. Sometimes we stay in our prayer closet and pray for people and sometimes we need to go speak to people. Pray to God to help you to know what to do. Send a card with a bible verse, send a plate of cookies with the Christmas story to someone and pray for them. Ask what should I do? And be bold to act.
November 2020 Do you want to fall asleep when you pray? Push aside every distraction. You may want to have others pray with you to overcome any obstacles and renew your mind on the word daily.
October 2020 How do I pray when I feel like giving up. The bible says to pray in the spirit. Let the Holy Spirit lead you in prayer. How do I do that? Relax. And ask for help. Help me to pray. Ask others to pray for you too. It says in Psalms 103 For He knows our frame, He remembers and imprints that we are dust. He understands our thoughts. Start to thank Him and then praise will pour out of your mouth and prayer will come.
August 2020 The bible says that Holy Spirit helps us pray when we don't know how to...help us today to pray.
And pray in the Spirit on all occasions with all kinds of prayers and requests. With this in mind, be alert and always keep on praying for all the Lord's people. Eph 6:18
Help me to pray: All truth is from the Spirit, for He is 'the Spirit of Truth', it is His work to bear witness to Him who is truth, Christ Jesus. Only through the testimony of Holy Spirit directly to our hearts that we ever come to the true, living knowledge of Jesus Christ. Acts 5 Holy Spirit witness
Luke 11:1 Now it came to pass, as He was praying in a certain place...
Do you take time to pray? Do you have a certain place you go to pray? Take time every day and pick a place to pray. Maybe you have a certain room, a favorite comfy chair or a garden bench. Make an appointment with God, share a place with him and invite Him to your favorite place of prayer and He will teach you to pray.